To improve your riding performance you need good feedback from your driving, either it be from the road itself or from a trainer. Which non of has have anyways…:) But now you can get that feedback to dramatically improve your skills, or just to have fun with! I present to you the BRAIN One tracking and analytic system that's being crowdfunded at Kickstarter today! But hurry up if you want one, time's soon up…
https://youtu.be/z5cxZVpcSIM
Hi Elisa Gazzola! How did you come up with this idea?
BRAIN srl was founded by Simone Grillo (CEO) and Timoteo Ziccardi (CTO)  the 17th of June 2015  after obtaining 150K financial support by Industrio, an important hardware firm in Trentino, Italy.
One day Simone and Timoteo were sitting in front of the TV watching a GP race, staring at the amazing performance tracks of professional pilots and all of a sudden a light bulb went on over their heads and they started to talk about how great it would be if someone invented a device that allows everyone around the world, from professional pilots to amateur, to track their performance in an affordable way.
Simone and Timoteo have combined their passion for technology, hardware and motorbiking to develop the first smart telemetry device that can be eventually used to track all the action sports!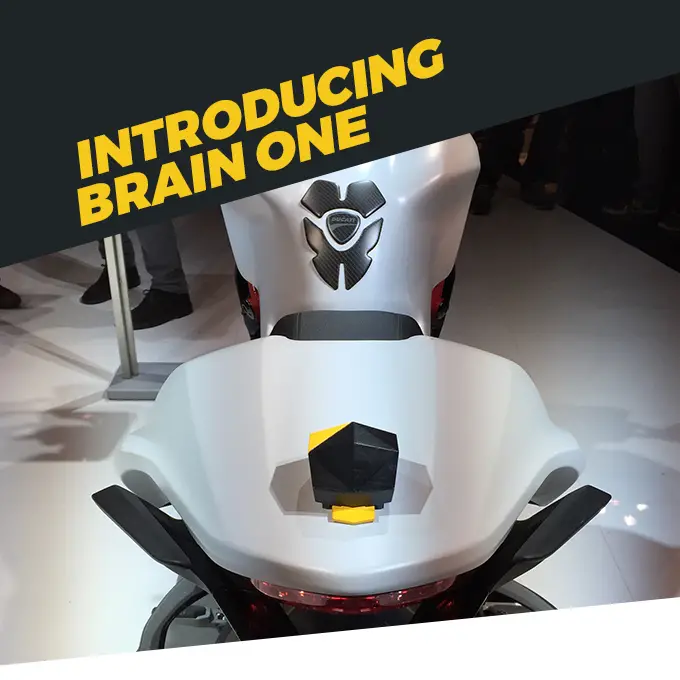 Analytics like this is something that only the "big guys" with company sponsors have had access to. I've got a feeling that this could become a game changer in the amateur racing sports. How do you think this will change the game field?
Our BRAIN One device allows amateurs to feel like their great champions, because they can have all the metrics needed to improve their self but at a lower price and in a easier way! They don't need to be mechanics or electronics for using it, because the only things that they should do are attach it (without cables or other boring stuff) and start riding!
Sounds easy enough!:) Many of our readers are "casual" bikers and not competitioners, why would you say, should they get the Brain ONE?
They should get a BRAIN One because they can feel like professional pilot even if they are not! They can create event to ride with their friends and to challenge them! Furthermore, they can use it also on the open road, if they want to track a trip on the mountain, they can see all their journey and they can ride in a more safe way, with the GPS Alert System inside the device.
I will challange EVERYONE!! Say, if I would want to be more eco friendly in my riding, could this help me figure out how I should do that?
No, our device don't let you know if you can ride in a more eco friendly way, but, maybe in the future, can be develop a function like this…
Maybe not the most fun function but eco friendly driving is the future for many. You have so many sensors in such a small package, incredible! Which sensor is your favorite?:)
Microphone is our special jewel: we do special thing with it! It is used combined with our special algorithms and we can extract metrics like RPM or gear..and thanks to it, we can create also action packed overlaid video!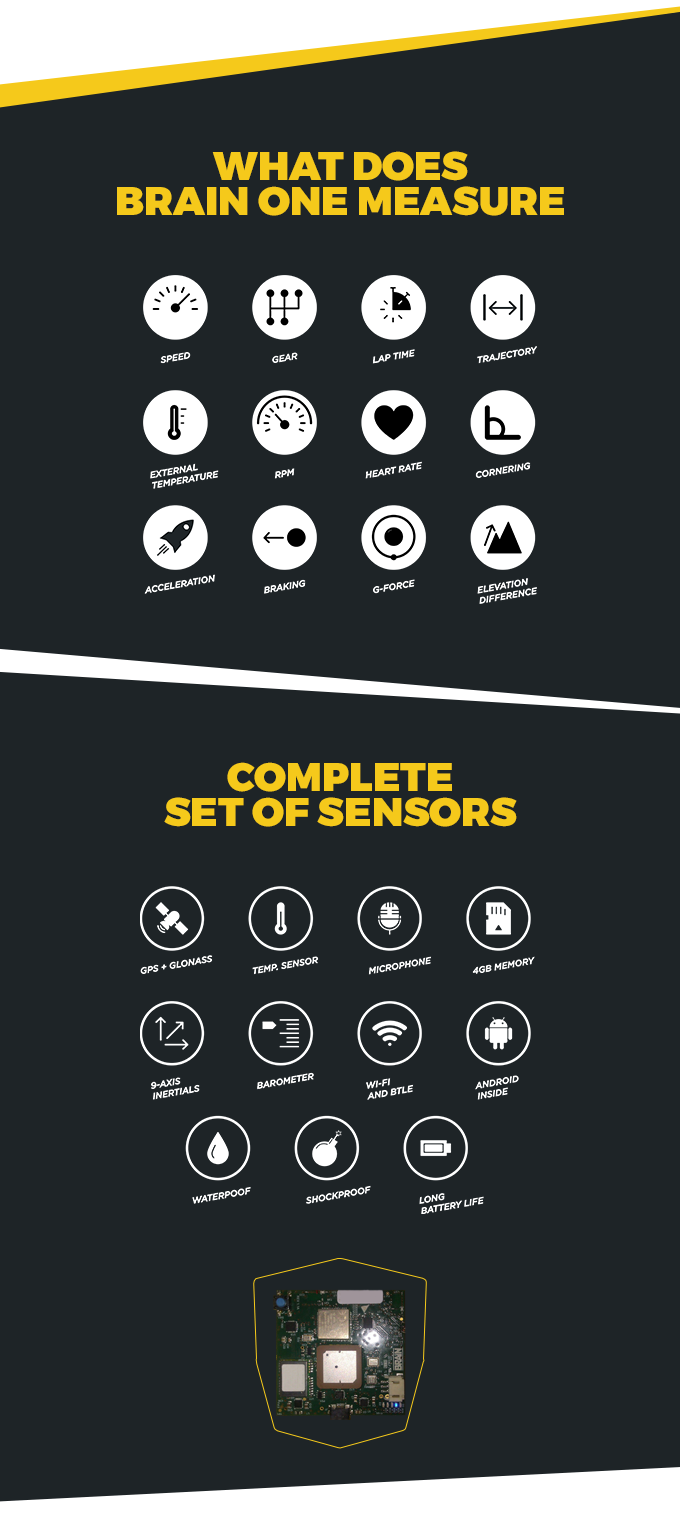 So alot of fun youtube videos are to be expected. Finally, tell us: why should your project get funded?
Our project is already funded 😉 We really would like that every person feel like a TV champion. With the video with overlaid data they can see all their race and share it with their friends and their community!
Thank you Elisa Gazzola and best of luck on your future endeavors! (Saw that you just reached your goal so I guess luck is not needed…;))