Some people inspire us more than others often just by doing what they believe in. Meet Nina in this week's motorcycle adventure report who show us that it's never to late follow your dreams!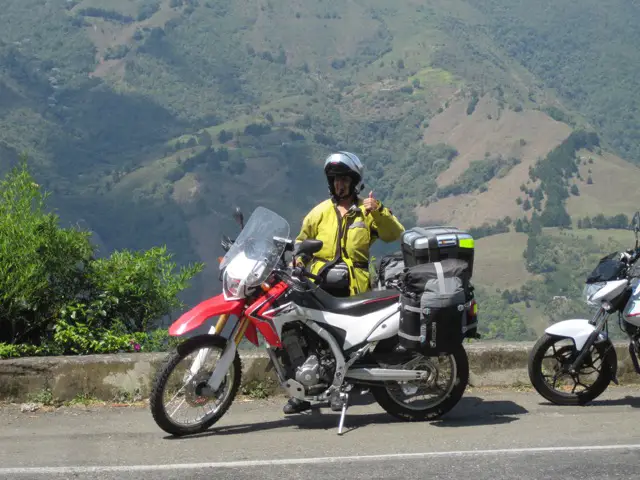 One day you decided now is the time, how come and what's your destination?
Traveling has always been something in my genes I guess. Why I decided to do this trip? I thought for my 70 birthday I should do something special for me. My husband and I had talked to ride across South America but things get in the way sometimes so I made the decision to do it by myself.
My destination is as many dreamers, reach Ushuaia, Argentina. But I have to tell you, there is no pressure to really reach that goal. I like the journey and if there is something I feel uncomfortable with along my trip I just return some how and go back. Now that I am almost half way I think I will make it with no problem. I have not a real time limit, the only thing I have to keep an eye on is the Natural Weather time limits…. Winter is comming to Ususia soon.
When I turn 70 I would want to be like you! Heck, I want to be like you right now!:)
What do you have to say to people dreaming about hitting the roads?
Just go! There is nothing special about that. Once you have left the front door of your house the hardest part is done.
It is not any different then traveling in your own country, just some adjustments and if you are relaxed about what comes ahead all goes well. I would say that if you travel in a foreign country and do not speak the language that should not stop you.
I am lucky I speak the language where I am traveling but would not hesitate to go anywhere in foreign speaking country.
Another thing you should really ask yourself are you really curious enough to plunge in the unknown? If the answer is yes, go for it.
Are you a perfectionist?….well you have to think little harder. Things go different then you expect most of the times.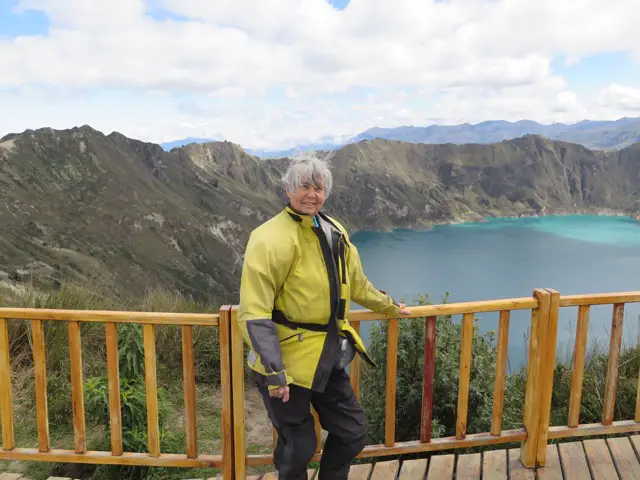 So don't let any language barriers stop you, but some might be a bit scared to make such an adventure by them self, but you are not?
I am not a person who gets scared, that is my nature, but there is really nothing to get scared of.
In SA people are much more respectful of women and also most foreigners. This is one of the nicest things I keep observing over and over. People are friendly, helpful and discreet. Even the interaction of people between them are much more gentler. I have not heard any harsh tone voices even in very crowded places.
I feel safer here then traveling in the USA. You might not believe that, but it is the truth.
Well I for one believe you and how is the support from fellow bikers/people you meet?
I have not interacted with many other riders. I think we are a minority who travel on a motorcycle specially long distance. The few I have met has been very fun. The interchange of experiences is great. I do not think there is a great difference between being a women or not. The first reaction is little surprise but then the real deal about riding comes in conversation and the gender is forgotten.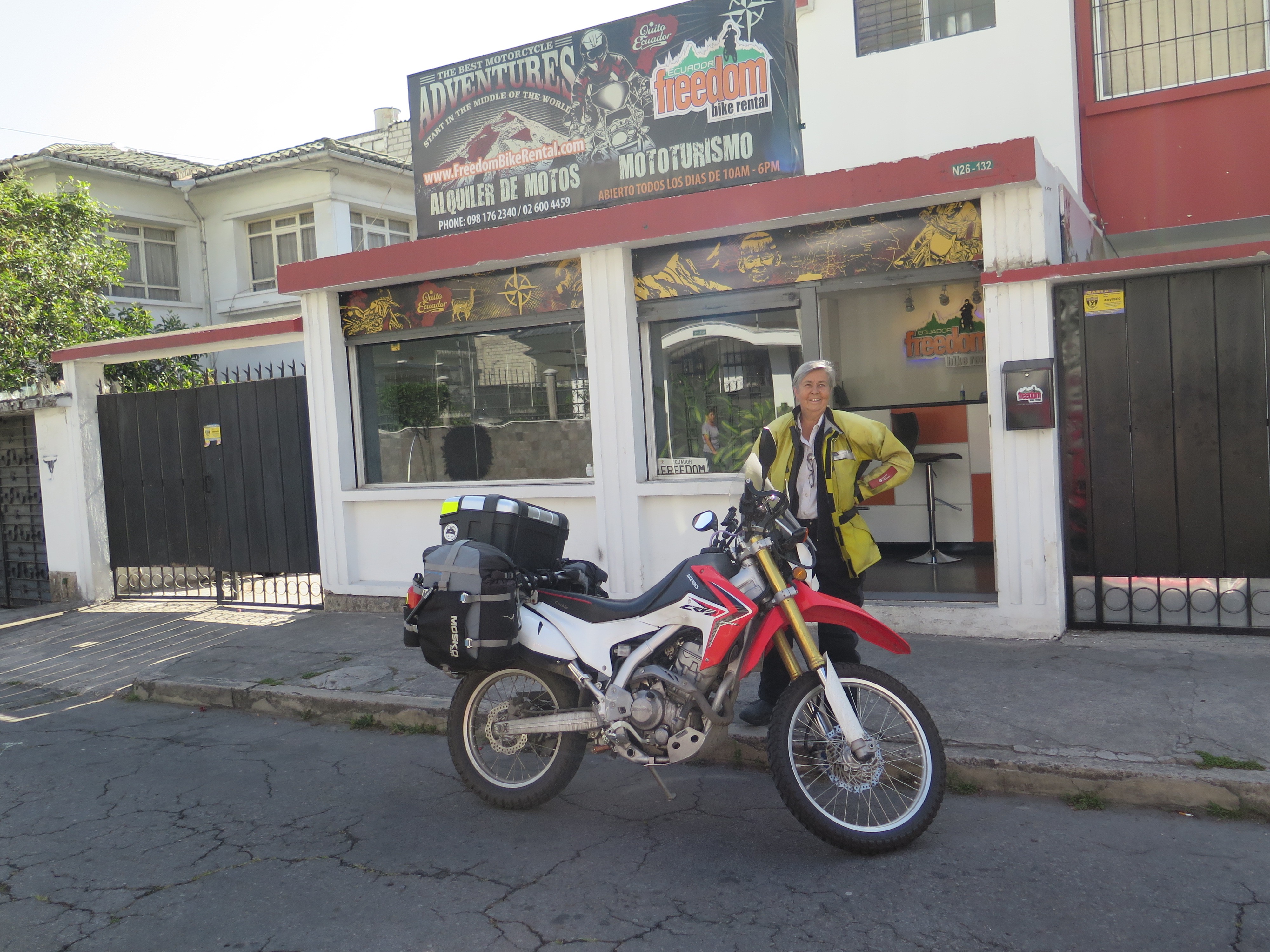 I think so too and I guess that minority feeling can really open up for nice meetings when they do occur…
Finally, give us 3 tips for the life on the bike?
Go with the flow, but do not get complacient and get prepared for all kinds of weather.
Take good care of your bike, listen to changes in the sounds.
Stay healthy and try to eat well balanced even if it may be difficult sometimes.
I would add a fourth… be optimistic!!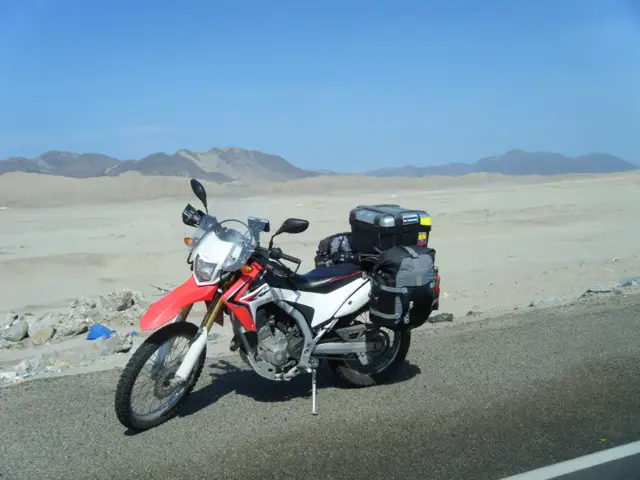 Ok, four it is!:) Big thank you Nina and best of wishes on your future endeavors!
For you readers, follow her Adventure at AdvRider for lots of more images and stories.