The 2016 Triumph Speed Triple 94 has a strong racing style with all the street fighter elements to elevate performance to the highest level. This new production is a transformation of the past 1994 edition with a new formula for bike making. The color lineup will have two distinctive options, Jet Black and Racing Yellow. This bike has a graphite portion that enhances the bike, giving it a more sophisticated outlook. When we take a closer look – we notice that the design also uses carbon fiber to maintain its strength and protection for riders. There is an Arrow Exhaust for this bike; a new system that combines two different components, titanium and carbon fiber.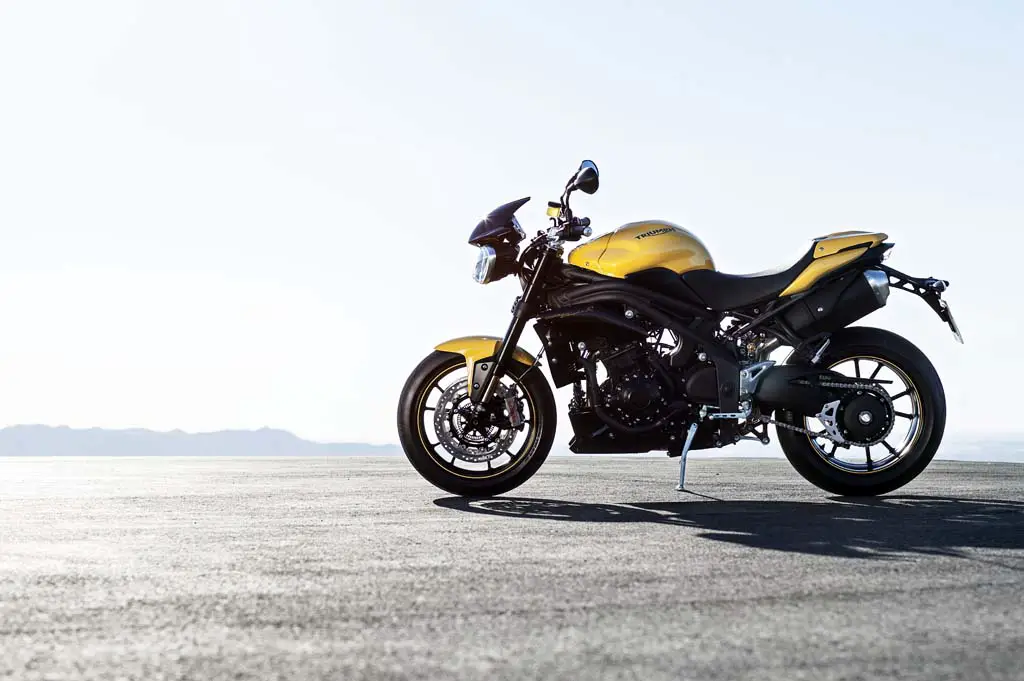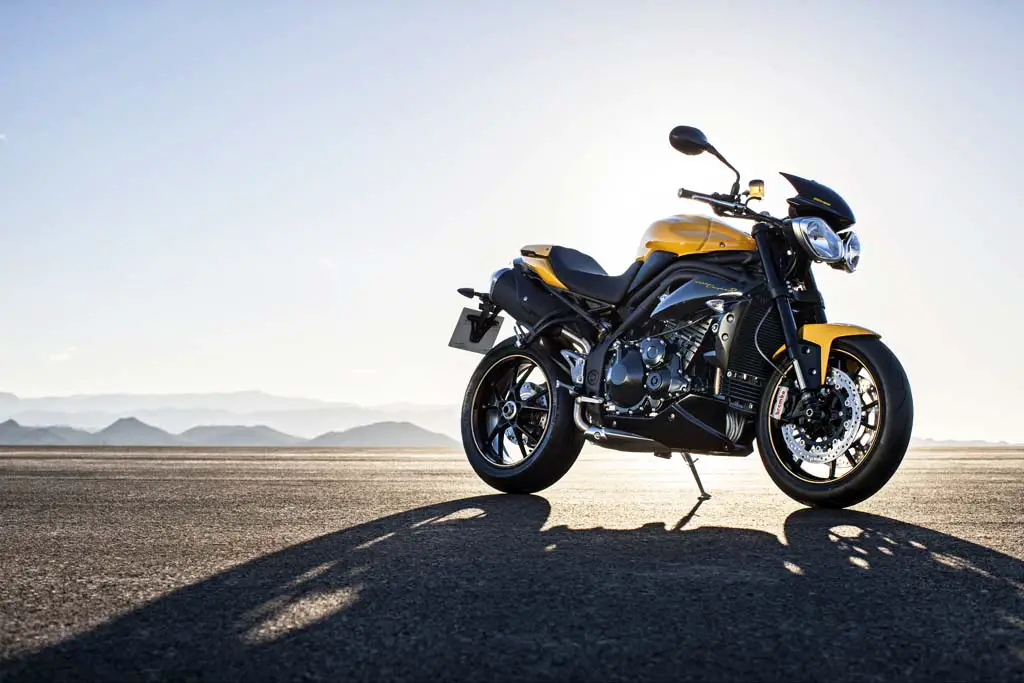 The company's long history has made them a leader in the motorcycle world, especially in engine management. Even the chassis control is very sophisticated and works well with the injection system and the engineering. The safety features of this bike use anti-lock braking with exceptional fuel economy, along with the ergonomic design that protects riders from any backbone injuries. Some more features include the ABS with four pistons, immobilizer system, and the computer instrumentation. The displacement will be around 1050cc, and the engine will use liquid- cooling, 12 valves, and 3 cylinders. It will have an X-ring Chain and the gearbox will have a 6-speed transmission setting. The clutch is one of the most important features; it will be the new wet and multi-plate.
The performance section of this 2016 Triumph Speed Triple 94 gets the surprising boost of 133 horsepower with 111 Nm for 7,750 RPM. The fuel consumption result shows that this bike can achieve 59.5 mpg. The brand introduces a massive fuel bike, with a capacity of 17.5 liters. It may look like a fast bike, but this current review shows that the length is around 2100 mm.