The year of 2016 apparently will be a year of glory for the Triumph brand, because there are plenty of new generations of the bike to come, including the 2016 Triumph Bonneville T120 and T120 Black series. Both of those close siblings receive their upcoming look from the 1959 Bonneville series, and are charged with new DNA to make an even more sophisticated bike. However, that does not mean that this vehicle has never met any challenges in the making, in fact, the challenges were related to the engine. Because the inspiration is a classic vehicle, to make the series appear totally fresh with modern appeal was somewhat hard in the first stages of drafting the ideas and production as well. Nonetheless, now, both of the motorcycles will face the amazing release date in just 5 more months.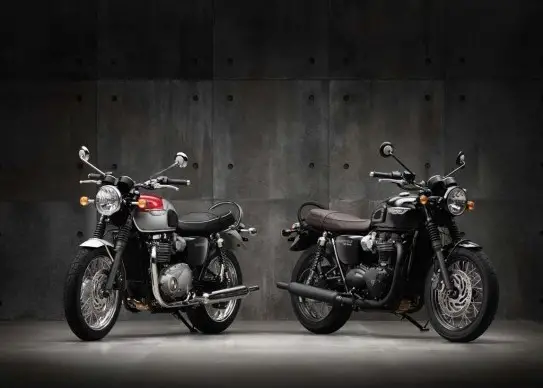 Both of the 'T' series have some similarities to the 2016 Triumph Thruxton edition. By detailed observation, and analysis from some experts in the auto world, we think that Triumph is taking this opportunity to offer the best service globally. Logically, the underlying fact of Triumph's strategy is that at a certain point, it is time to add a new series. The 1200cc displacement will be part of the Thruxton technical engine detailed spec and average torque capability is 83 lb-ft. Improvements in the bike making will give this bike the best handling, good agility, along with reliable capability and authentic styling. For the dynamic section, this vehicle will have a sporty & ergonomic feel, and the front wheel will be 17 inches.
Seeing those details for the Thruxton does not mean the 2016 Triumph Bonneville T120 and T120 Black have any less attractive specs or performance. There is no such thing as a bad motorcycle for this British automaker brand. With the same 1200cc displacement combined with retro styling, and reliable high-tech features, such as a LCD Screen makes this bike is irreplaceable. A little bit of leaked news regarding the color options advise that Matte Graphite and Jet Black will be available, but there are going to be more color options on the way closer to its release date.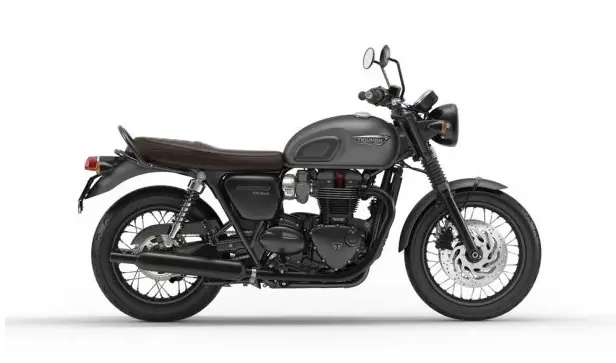 [Photos: Motorcycle]