The appearance of this 2016 Triumph Bonneville T100 Special Edition will be somewhat modern, but at the same time it has the classic appeal of a Triumph. This new breed will represent the Triumph heritage in bike making, which is the reason for the special edition. We notice that this bike has compact bodywork construction, and that is key nowadays in our complicated world. There are several chrome accents on the critical points of this bike, which adds a modern appeal. The tank section will use two tone colors in black and blue as the trademark that delivers performance. The exhaust system will use the twin peashooter type, so the classic look balances the modern touches.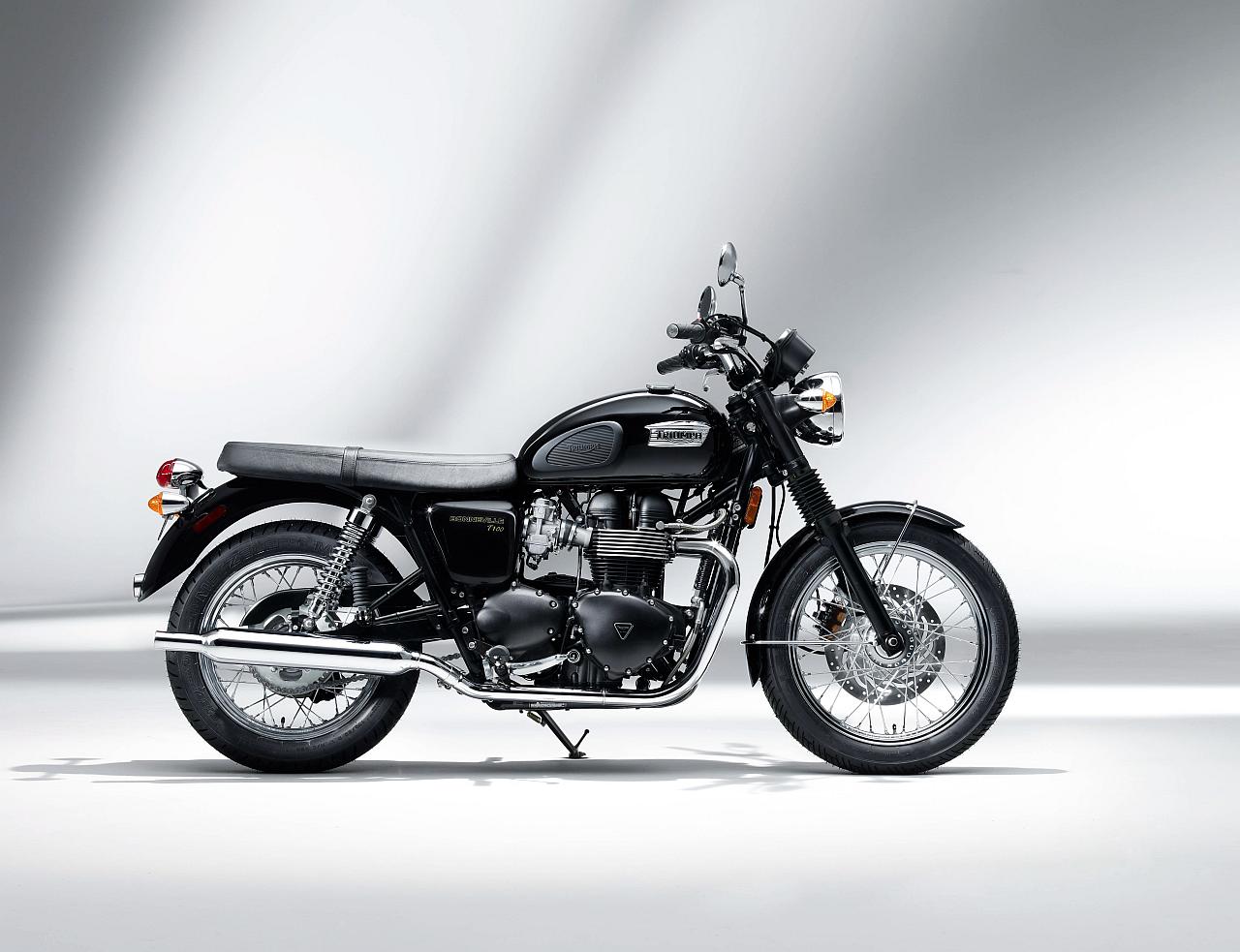 For this 2016 Triumph Bonneville T100 Special Edition – the engine will be air-cooled with DOHC, parallel twin and 360 degrees firing interval. The displacement of this bike will be at 865cc, the bore at 90mm, and the stroke will be at 68mm. Moreover, this bike will also have multipoint sequential electronic fuel injection with SAI, and the final drive uses an x ring chain. Additional specifications include the wet and multi-plate clutch with 5-speed transmission settings. Riding this vehicle is ideal for short trips, since the fuel tank capacity is limited at at 4.5 liters. However, this motorcycle is a reliable vehicle that will please riders with all its details.
Pushing the engine of the 2016 Triumph Bonneville T100 Special Edition to its peak will provide the rider with 68 BHP at 7,500 RPM, with the torque section at 68 nm and 5,800 RPM. The fuel economy will be around 51 miles per gallon on urban roads. Riders should not worry about monitoring the engine, because there is an analog speedometer and tachometer that includes trip information. For the front and rear sections of the suspension system – this bike will have the Kayaba mechanism.