Because this 2016 Suzuki GSXS1000 ABS will be reborn with its new racetrack concept – the bike will have even more of the spirit of the past model, the GSX-R. With its influence, and the same ideology in designing and manufacturing – both the past and future series will bring cutting-edge technology and components, as well as the new chassis equipment for an uncompromised riding experience. The power management core engine will bring out the 999cc with Inline Four-Cylinders that make riding on the streets smooth and exhilarating. The focus and perspective that engineers have added to this bike facilitate producing massive power that relies on the low and mid-range. Additionally, the engine will use the cams for extra street-dominating power. The serious performance Suzuki adds to this future series incorporates Brembo Brakes with an Antilock Brake System, as well as the Advanced Traction Control System.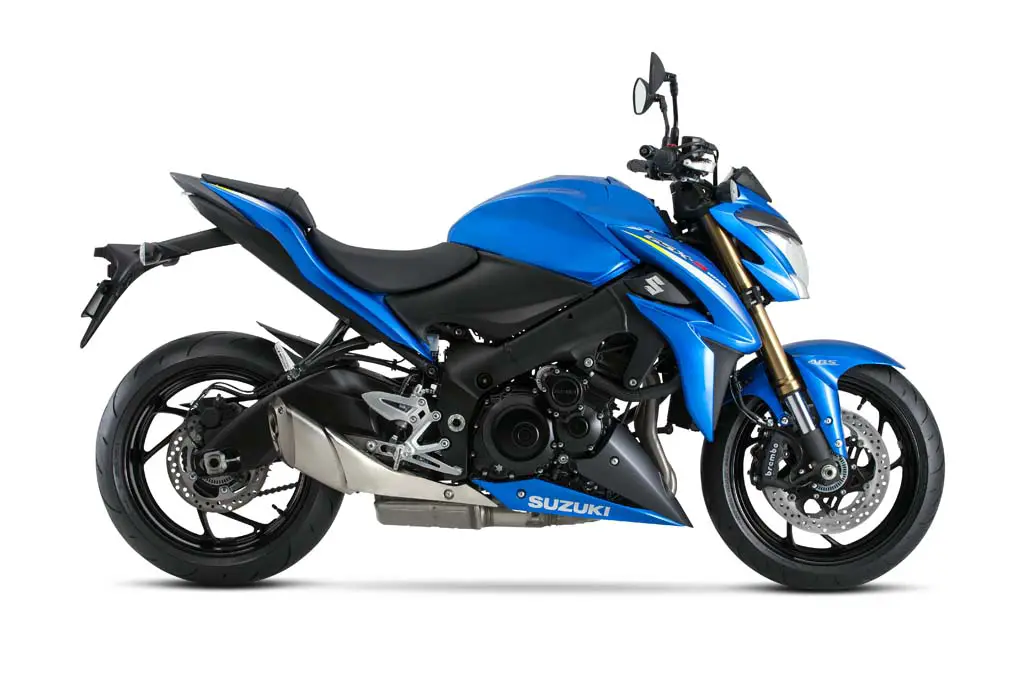 The technical data shows that the 2016 Suzuki GSXS1000 ABS has Fuel Injection for the Fuel System, an Electric Starter as the newest tech, and the 6-speed constant mesh transmission. Right at the front suspension – there is an Inverted Telescopic Coil Spring and Oil Damped configuration. The rear suspension has a Link Type with the same detail. The company hopes that riders around the world will find this bike a perfect fit, and love the extra fuel tank capacity that will hold 17 Liters. Buyers can enjoy this motorcycle worry free, because there is a one-year unlimited mileage warranty.
The dimensional measurements for this new 2016 Suzuki GSXS1000 ABS variant will be a little tight. The length is 2115 mm, equal to 83.2 inches, 795 mm or 31.2 inches for the width, the wheelbase section will be around 1450mm, and Ground Clearance at 140 mm. Before this news is ready for the public, the project team still needs to confirm the colors: rumored to be light blue with darker blue & black as a perfect combination.