The 2016 Star Bolt R-Spec is popular, and one of the most-wanted bikes in various parts of the world – the release date will be in the first part of 2016. However, there is not an official date since the bike is still in production. Modern technology included in this muscular vehicle is revealed through its superior riding experience. The designers and custom builders for this bike focused on the idea of back to basics, making it fun to handle, with lots of style and beauty. The starting retail price will be $9,299, but since the brand offers customization, the price will increase depending on the options the buyer wants. The bodywork has simple and compact construction to make the bike easier to handle.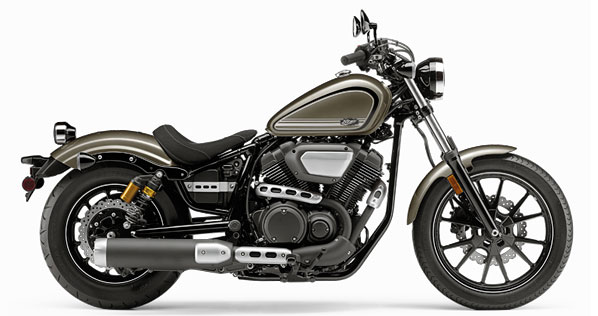 As we all know, besides the 2016 Star Bolt R-Spec, there is another model, the Standard Bolt. The differences between the two include the Star Bolt's preloaded adjustable premium remote reservoir gas shocks, color graphics, and a few more still on the classified list. The engine power will have 942cc for displacement, air-cooled with 4-valves per cylinder. There are also 60 degrees of twin engine, and the transmission setup is five-speeds with a multi-plate clutch. The fuel system uses fuel injection and has the Transistor Controlled Ignition in its electric starting system. The bore x stroke gets 85.0 x 83.0 mm scale and the compression ratio measurement is 9.0:1. Meanwhile, the final drive will use the belt and rake tail is 5.1 inches.
The 2016 Star Bolt R-Spec weighs 540 lbs. The fuel tank capacity will be 3.2 gallons, which means the rider can enjoy adventuring without worry. With 61.8 inches for the wheelbase and seat height around 27.2 inches – this bike will provide comfort and convenience on any main road. This is an excellent motorcycle if your tastes run non-mainstream.