Sales of the new 2016 MV AgustaBrutale 800 Dragster RR are now happening in most of the US regions, regardless of the year this bike has by its name. This motorcycle is not simple to describe, because it integrates many aspects that use a high-precision production mechanism. However, the best words to describe this freaking amazing motorcycle are that this bike has an uncompromisingly high level of tech specs and features. In fact, this bike will thrill us with plenty of authentic essence, with the Inline-3 cylinders engine that combine with 798cc for the displacement. With that configuration, this bike can send out the output power to 140 HP, equivalent to 103 KW at 13,100 RPM. As for the torque, this bike has 86 Nm at 10,100 RPM.
The bike complete scope of this bike can't be described in just a few words, because of its prestigious name and exceptional capabilities. The engine is the lightest and the most compact that we have ever seen on any bike. With the dry weight of 168 kg, power-to-weight at 1.19 kg/HP, and the bore along with stroke at 79.0mm and 54.3 – this bike can do anything related to speed performance. Based on information from the engineers, this bike has the Rev Limiters around 13,200 RPM. As we all can see, this new generation of a sports bike certainly will please any adrenaline addicts that want plenty of features and flexibility in a single bike. Meanwhile, in other facilities, this brand produces different high-performance bikes, including the 2016 MV AgustaF3 800 edition. This one will be the hottest version that has 800cc, which is slightly above the other series we discussed earlier.
Now, we might wonder which one we should pick – the 2016 MV Agusta Brutale 800 Dragster RR or the F3 series. It would be nearly impossible to choose between the options. For those who would like to have a collector's bike, then the F3 is the best choice, because there are only 350 units available, and pricing will start around €16,600. As for the RR, its pricing will start at $17,798.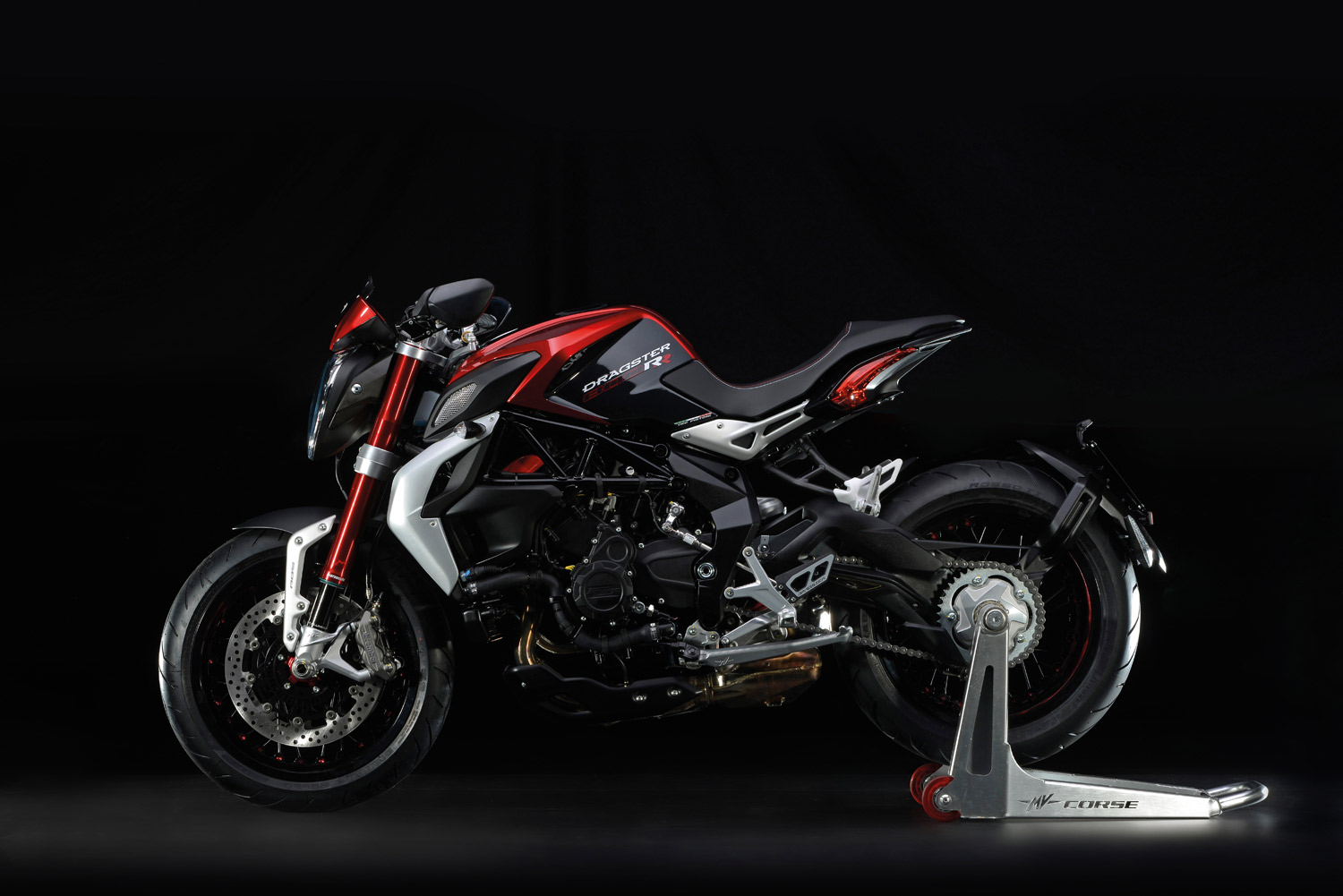 [Photos: Carscoops]