Only a few bikes can truly be called versatile, even with the moderate level of the displacement value, and that is the 2016 Honda CB500X series. This bike is in the fuel-efficiency with free-reviving class, and it will get more updates than the upcoming series. For the engine power section, this bike has the 471cc parallel twin of middleweight displacement and adventure-tour motorcycle class. It was important for Honda to give this bike an aggressive construction. From the dimensional details, this vehicle will be larger overall. One of the clearest improvements is the windscreen that will be 100mm. LED lighting has been in the standard requirement for all modern motorcycle production in this 21st century, and no bike maker would consider compromising on this essential feature.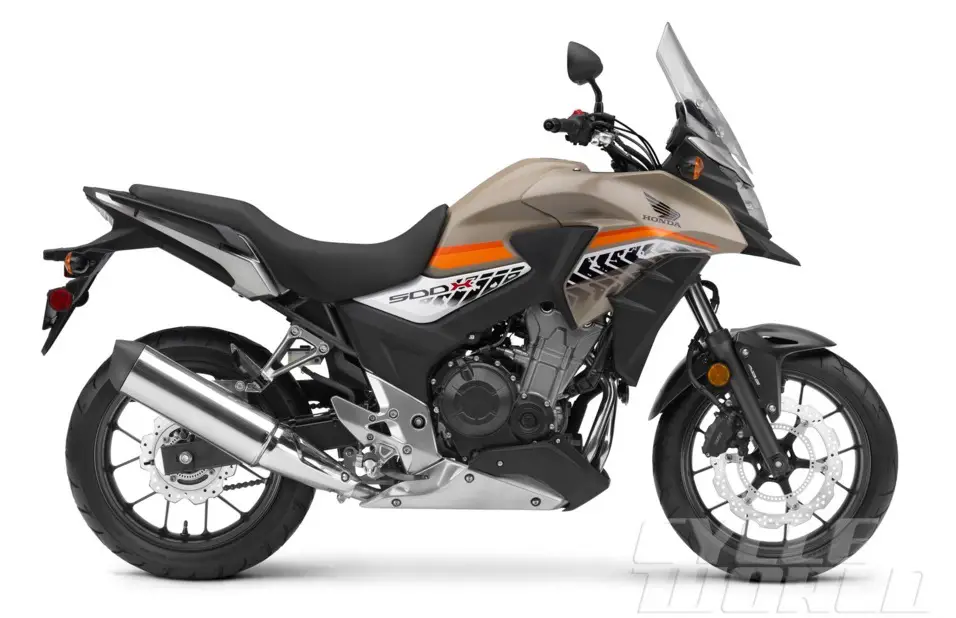 The excitement about exploring this bike continues to build regarding the LED toys, because there are still a few classified features that are currently being quality tested. However, we do have updates on some features that we can share. The updates that this bike will have include an adjustable front-brake lever, front fork preload, and improvement on the shock settings. The most-recognized changes are the revised gear-shifting mechanism that makes changing gears smoother. When it comes to the color options for this motorcycle – Honda fans will be excited because there are several color options. The options include Matte Brown Metallic, and Matte Black Metallic. Expected arrival in the US region will be in February 2016. As for the pricing, it will start at $6,499. Prices are subject to change.
Further updates for the 2016 Honda CB500X series will come in the next few weeks after the International Motorcycle Show in California this November. Moreover, there will be an extra appearance from Honda's production line, including the VFR, NC, and CRF variations to make the debut performance glorious. Additional news from the engineers that work on this series advise that the lighting fixtures are incredible, whether it's day or night – the sharp focus of the lighting never decreases.
[Photos: Cycleworld]