The 2016 Harley-Davidson Softail Slim S will have two different color options, Vivid black, and Olive Gold Denim, and each will have a different price point, starting at the base price of $18,499. These bikes will be used to introduce the new trademark. At the base price, the bike offers an unmatched experience for riders. The engine will have the screaming Eagle Twin Cam 110B as its reliable source power. The displacement will be at 110 cu, equal to 1801cc. The engine will also have an increased capacity that creates the high-flow air with a cleaner mechanism. The exhaust will be dual shotgun shaped. For the cylinders' measurement – there is the new 101.6mm X 111.1 mm V-Twin that allows the rider to access the ESPFI system charge.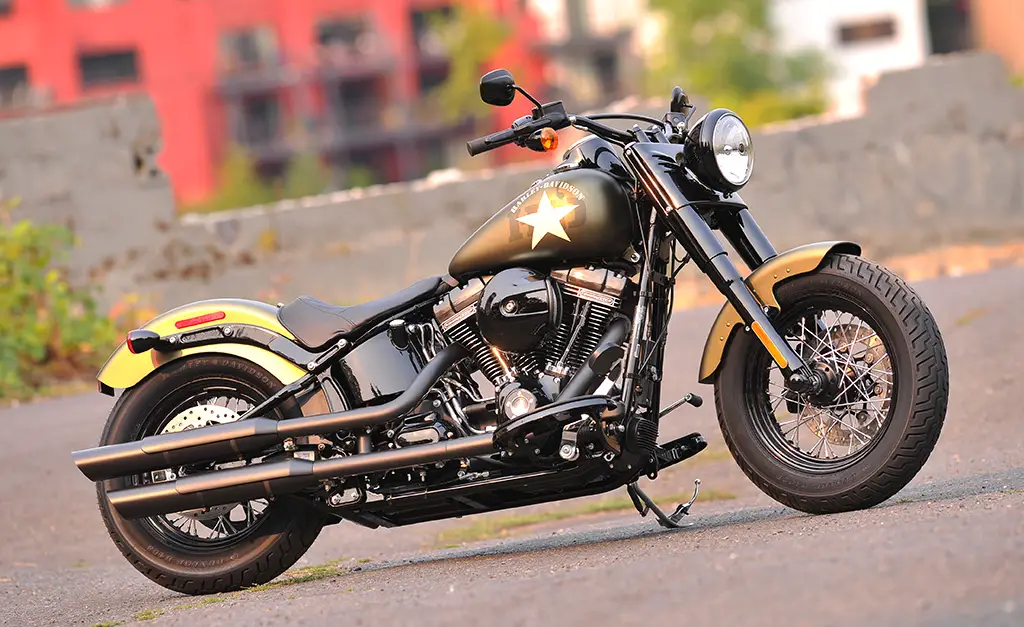 The ESPFI system, Electronic Sequential Port Fuel Injection, serves an impressive bottom-end engine. All riders know that the hydraulic clutch has an important role, and this new motorcycle edition is engineered to optimize it. The riding experience will be powerful with the new clutch and make low-speed maneuvering smooth. The 6-gears transmission can keep the RPM steady at its highest speeds. To operate the dependable cruise control – there is a single button on the left grip. The definition of the whole engine is highlighted on this bike, because of the black and chrome color combination.
The 2016 Harley-Davidson Softail Slim S will have a lightweight body, at only 712 lb. There is one concern about this bike, the ground clearance, the distance seems too short to ride over uneven roads or to make a sharp turn. Nevertheless, as far as major experts are concerned – this next generation from Harley will be a fun motorcycle to ride.